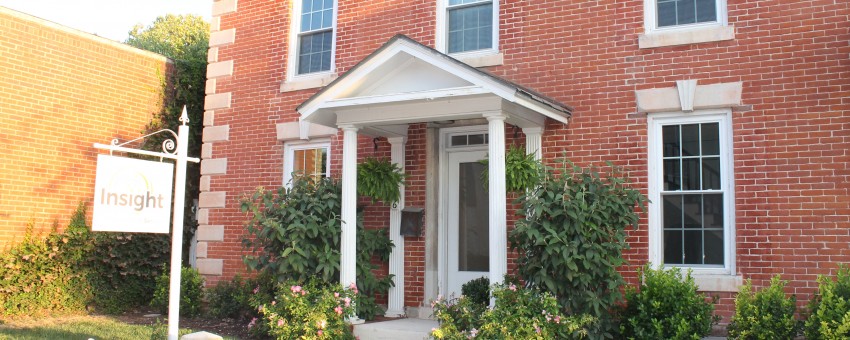 Mission Statement
We strive to provide the highest level of clinical behavioral health care by pairing warmth, empathy, and support with state-of-the-art research-validated techniques.  We have a passion for supporting our community and reducing behavioral health stigma through normalizing experiences in and out of the office.
Why Insight? 
Developing insight is a process that includes preparation, incubation, illumination, and verification. Simply put, it takes time, exploration, and knowledge to push oneself beyond problems, challenges, or assumptions.
This process includes developing a deep understanding of the presenting circumstances to truly conceptualize the internal and external influence on the problem.  Often, this process also includes identification of contradictions, flawed assumptions, or previously unmade connections. Frequently we operate within a singular perspective and continue to accept realities as they come without question. Developing insight is the attempt to expand your perspective, consider additional interpretations, and solve problems in a different and potentially radical way.
Regardless of the definition you connect with, insight can be simply understood as knowledge towards growth.
About Our Practice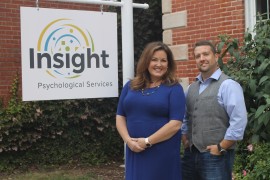 Matt
and
Jamie
have known each other since their work together in an undergraduate psychology lab at the University of Missouri-Columbia. Over time, the field of psychology has taken them through many opportunities in four different states, seven different homes, and many different work environments to include forensic inpatient psychiatric hospitalization, smoking cessation within a wellness program, telehealth, and years of behavioral health service in the military. It was their pipe dream to one day open a practice and work together. The opportunity presented itself when Manhattan, Kansas became their forever home. 
"We jumped at the chance to develop a practice to serve the needs within the community. We look forward to growing our practice with the inclusion of good friends and great clinicians and truly value the relationships built with those we serve."
About Our Office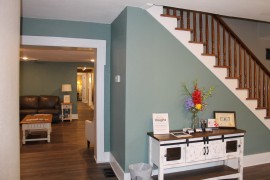 Number 426 Houston is a historic building that was ready for a facelift. Built in 1869 by a stonemason named Benjamin Powers, the original structure was a 2x1 I-house (2 stories-1 room deep, 2 rooms across). There is still plenty of evidence of the original house in the front brick and stonework, the original staircase banister, and some window and doorway trim. Over the years two additions have been built on the property. The building has been used for many purposes throughout its almost 150-year existence, including as a personal residence, dental and medical offices, bakery, photography studio, and religious meeting place. When Matt and Jamie took possession in January 2018, there was lots to update, revise, customize, and generally re-integrate. On-going work has included electrical revisions, drywall work, new flooring, renovated bathrooms and kitchenette, and a general attempt to tie all three build periods cohesively together. As such, there are "uniquenesses" throughout. Work continues so please mind the occasional mess. Our goal is to provide a space that is comfortable and allows our staff and clients to feel at home.