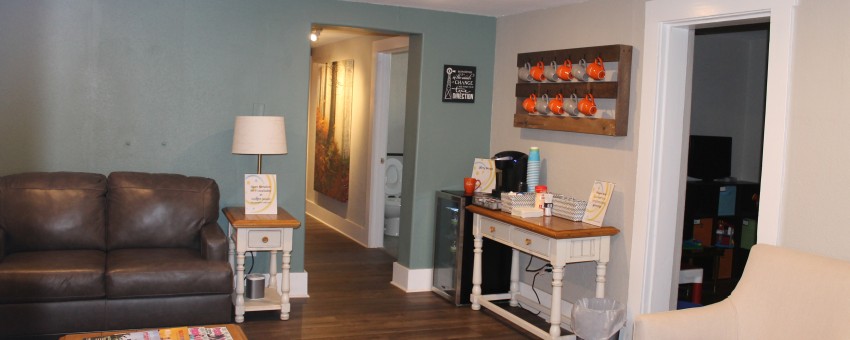 We offer the following therapy services for our patients.
General Psychotherapy
This is the most common service we provide because all patients start here. Our providers take a client-focused approach in order to best meet the specific needs of the individual.
Every case begins with a diagnostic intake that provides a global assessment of the presenting concerns and development of treatment goals and a treatment plan. From that point, we target therapy towards the individual's identified needs. We strive to establish a collaborative understanding of the rationale and the process underlying the treatment approach. We have individuals on staff trained in many different treatment modalities to include: 
Cognitive Behavioral Therapy
Dialectical Behavior Therapy
Specific trauma-focused interventions
Parent Training
Parent-Child Interaction Therapy
Collaborative Problem Solving for Adolescents
Psychological Assessment
Clinical/Diagnostic Clarification: These assessment services are provided by a licensed psychologist and include:

Physician or prescriber referral seeking diagnostic confirmation to inform medication recommendations
Therapist referral seeking additional diagnostic clarification for treatment purposes
Assessment of academic, educational, or executive functioning
Professional fitness for duty evaluation
Self-identified questions or concerns regarding psychological functioning

Forensic Assessment/Evaluation: These assessment services are generally requested by a lawyer or a judge and typically contribute to determinations made in a legal case. Areas may include:

Parental/custody/guardianship evaluation
Competency
Dangerousness
General questions regarding psychological functioning
Professional Consultations
We seek to identify and meet the needs of organizations as well. You may have a personnel issue, a training need, or an opportunity to provide additional support to individuals within your organization. Let us know your needs and we can develop a strategy custom-fit to your situation.
---