Dr. Matthew Guelker, PhD, LP
Psychologist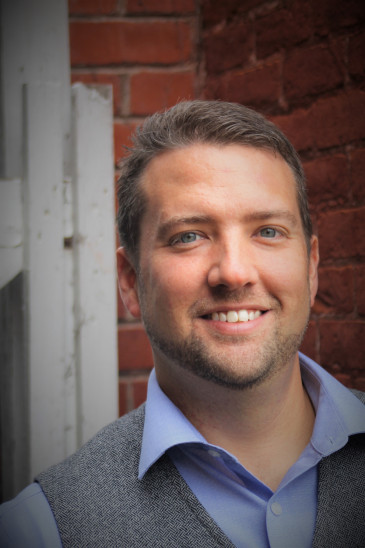 As a Licensed Clinical Psychologist, Dr. Guelker has a multitude of experience treating primarily adults across a variety of settings, to include inpatient, outpatient, civilian, and military environments. Dr. Guelker assists his patients in meeting their own needs for treatment through understanding and goal setting. Dr. Guelker has experience with a variety of concerns including:
Mood (depression, anger, etc.)
Anxiety
Trauma/PTSD
Personality disorders
Severe psychopathology
Relationship/family concerns
Parenting issues
Academic problems
Military issues
General transition/adjustment/life stress
Dr. Guelker also provides psychological assessments for both clinical and forensic purposes, to include assessments for ADHD, academics, executive functioning, diagnostic clarifications, professional role/fitness for duty/, and more.
"I approach each individual with a cognitive-behavioral theoretical orientation balancing structured evaluation, psychoeducation, multi-disciplinary consultation, and empirically-validated treatments. Bottom line, my intention is to understand you as a whole person, incorporate research proven methods and provide education and goal setting to meet your own individual treatment goals."

"One's identity and sense of self is a key element in overall functioning. We seek therapy for a variety of reasons from specific symptoms or impairment to intangible feelings of discomfort and instability. I see resolution of how we view ourselves as a primary step in improving overall functioning."
Dr. Guelker has 11 years of prior military service including 5 years of Active Duty Army experience and service in the Kansas National Guard, both as the state-level Behavioral Health Officer and Medical Detachment Company Commander.  As such, Dr. Guelker has unique knowledge and experience relative to military concerns, both functional and psychological.  Dr. Guelker also served as the President of the board for the Friends of the Sunset Zoo for 5 years and is a 2018 graduate of the Leadership Manhattan program.  He is currently on the hunt for his next philanthropic opportunity to serve the community.
Dr. Guelker is licensed for in-person and telehealth services in the state of Kansas.  He additionally holds a PsyPact credential allowing him to provide inter-jurisdictional telehealth services in 33 states and counting.  Dr. Guelker does not prescribe psychiatric medication as the state of Kansas does not authorize prescribing psychologists; however, he works with many local Primary Care Physcians to make recommendations for medication as appropriate. 
Dr. Guelker accepts multiple insurances to include Blue Cross Blue Shield, Tricare, and the Vet Choice Program as well as cash pay.  Specific insurance coverage will vary based on the services being requested.  He has on-going availability, though at times there may be a waiting period.
---